Greetings, Friend!

Welcome to my site dedicated to all things Lalloure. The Lalloure are a neuter race I created in 1988 and about whom I have, so far, written four novels and a number of short stories.

On these pages you will find artwork, much of which was not published in the novels, more detailed maps of the the planet and the Lallourean citadels, glossaries of terms and characters, in depth character backgrounds, and the like.

​Directly below are links to Amazon where you can buy the novels, both in electronic and paperback form.


Ten Thousand Gods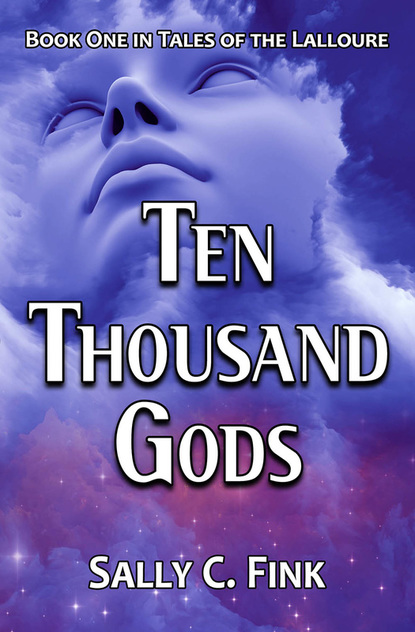 Book One
in Tales of the Lalloure

A thousand years ago during a catastrophic accident, the planet Ertaetha was cut off from real time, but now realtimers have found their way back. In the millennium they were gone, an entirely new race has mutated into being: the Lalloure. These telepathic, neuter and seemingly emotionless beings live separately from humans, their lives and their citadels protected by walls of ritual, tradition and stone. The Lalloure do interact with humans on occasion, such as when they travel outside their citadels on pilgrimage.

"I am Lalloure, to ask and to serve."

So says the Lalloure Rasong to the Kherlyndir family. Rasong serves the family for a day but when it leaves it takes something precious with it—the love of Vilian, a six-year-old human child. The Lalloure touched her, awakened her and she cannot forget.

Twelve years later she leaves her family to find Rasong. And discovers not a society of childish, gentle neuters, but a race whose intrinsic needs are sexual, and whose passions of love and hate are both irresistible and lethal.




---
---
Gods of Crystal, Gods of Dreams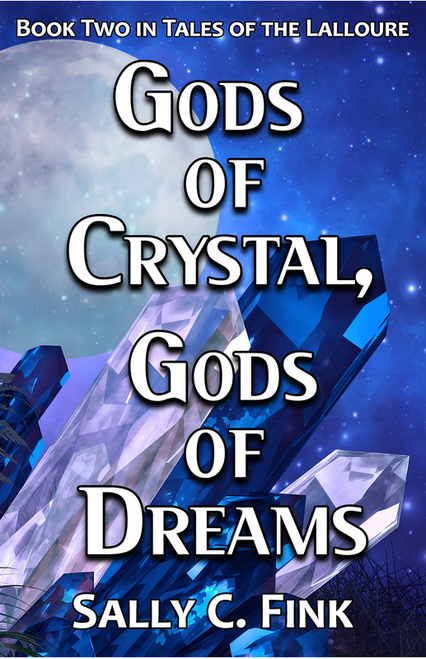 Book Two
in Tales of the Lalloure

Humans and Lalloure live separately for good reasons, reasons reinforced by tradition, ritual and law. When Vilian follows Rasong into the Lallourean world, she finds herself unable to temper her very human reactions to Lallourean society and sexual mores. But M'pelanae H'non has no problem adapting itself to human wishes and desires, breaking centuries-old laws with impunity and plunging the lives friends and lovers—both human and Lalloure—into jeopardy.




---
---
Gods of Changeling Love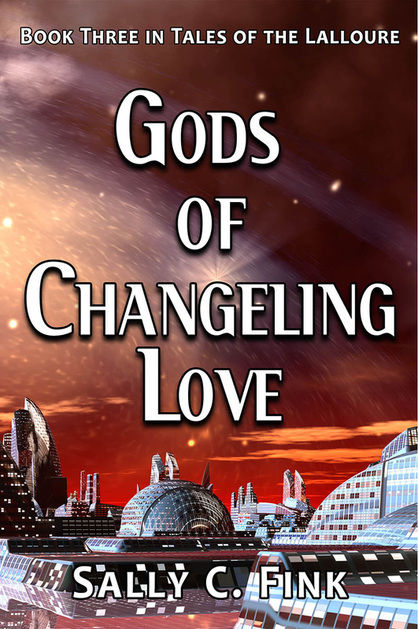 Book Three
in Tales of the Lalloure

Valonilyr has seen a future for herself that is so seductive, so ironically valid for her, she has no choice but to pursue it. But the way to it is through another world, a dangerous world, a place she barely comprehends and does not know precisely how to reach. But she does know in what direction to point her plans.

Unfortunately, it is a direction that could lose her Rasong.







---
---
Gods in Flux and Flame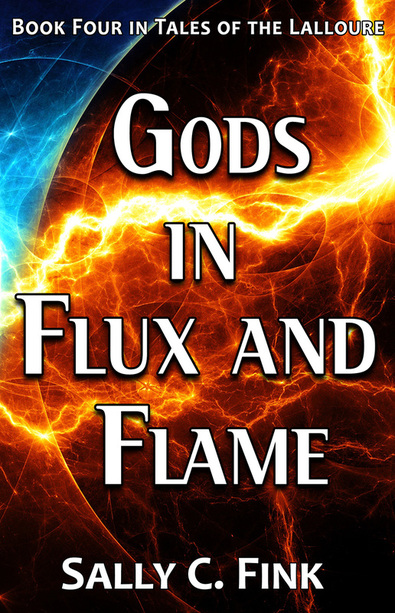 Book Four
in Tales of the Lalloure

Humans are dying by the thousands and doctors can find no reason why—no infections, no diseases, nothing. Families go to sleep at night and never wake up.

If humans die, the Lalloure die. But the Lalloure don't seem to care. For twenty years they've ignored the humans' pleas for help, and now desperate, humans are about to force the Lalloure to act.

And finally, after decades of waiting, Valonilyr has begun manifesting her Talent. Because she's half-human, hers will be a Talent like no other and just might be the answer to Ertaetha's problems.




---
Upcoming Books in the Series

---
Gods of the Singing Sun


Book Five in Tales of the Lalloure
and Conclusion of the Series

Coming Late Summer 2018


---
Lalloure Dreams

Short Stories and Poetry

---